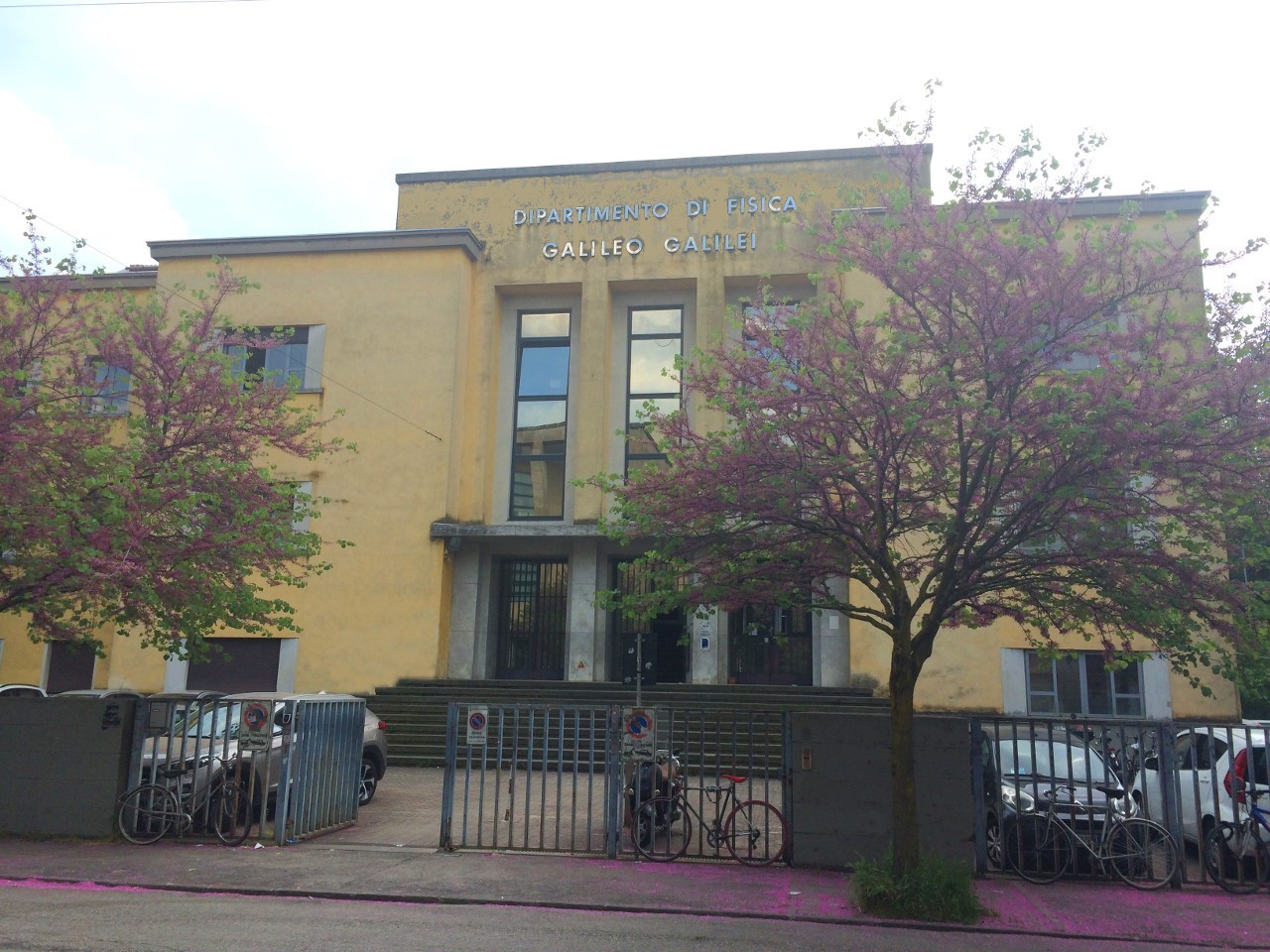 Padua can be reached using both the Venice-Milan-Turin and the Venice-Rome railways.
The timetables are available on Trenitalia and Italo websites.
The railway and the bus station are a 15 minutes walk away from INFN Padua.
Otherwise INFN Padua can be reached by bus (lines 5-6-9-14-24 getting off at via Morgagni o in via Belzoni) or by taxi.
Taxi Padova: ph. +39 049 651333
email: info@taxipadova.it
The closest airports are:
Marco Polo International Airport (Tessèra, Venice – VCE), about 40 km East from Padua;
Antonio Canova International Airport (Treviso – TSF) about 66 km from Padua;
Valerio Catullo International Airport (Villafranca, Verona – VRN) about 90 km from Padua.
How to get to Padua from Marco Polo Intenational Airport – Venice
Padua can be easily reached from Venice International Airport by
Bus:
FSBusitalia Veneto:
about one hour ride. Ticket price: € 10,00
Timetable
Private shuttle minibus:
Air Service: to be booked at least 24 hours in advance, by e-mail, telephone +39-049-8704425 or web form (quick registration required). Fare: about 33,00 Euro per person to Padova. Since it is a shared service the cost might change according to the total number of reserved seats.
Train:
Venice International Airport is connected with Mestre-Venezia railway station by bus (line 15 ACTV) and by the shuttle bus ATVO MESTRE EXPRESS. It takes about 30 minutes from Venezia-Mestre to Padua station.
• Milan-Venice motorway ( A4 )
– from Venice: exit "Padova Est"
– from Milan: exit "Padova Ovest"
• Bologna-Padova motorway ( A13 )
– from Bologna: exit "Padova Sud"
INFN Padova doesn't have a public car park. In the nearby roads it is possibile to find free or toll parkings, mainly in via Loredan.
More parking can be found in this Padua parking map