An open and ongoing challenge in axion dark matter searches is the development of high quality factor microwave cavities in intense magnetic fields. This week a group of researchers from the Padova INFN Section and the National Laboratories of  Legnaro has demonstrated a cryogenic microwave resonator with a quality factor of 10 million in an external magnetic field as high as 6 Tesla. The research activity is in the context of the QUAX (QUaerere AXions) experiment, in which the new cavity will be readout with a quantum-limited parametric amplifier, to search for tiniest signals related to wave-like dark matter around the yet unexplored 10 GHz range.
The dielectric cavity they used, beyond representing a transformational advance for haloscopes –  these resonant axion detectors do probe the dark matter halo of our Galaxy – is now being considered also for applications in the accelerator physics field and for sensing.
Contacts:
Gianni Carugno
Caterina Braggio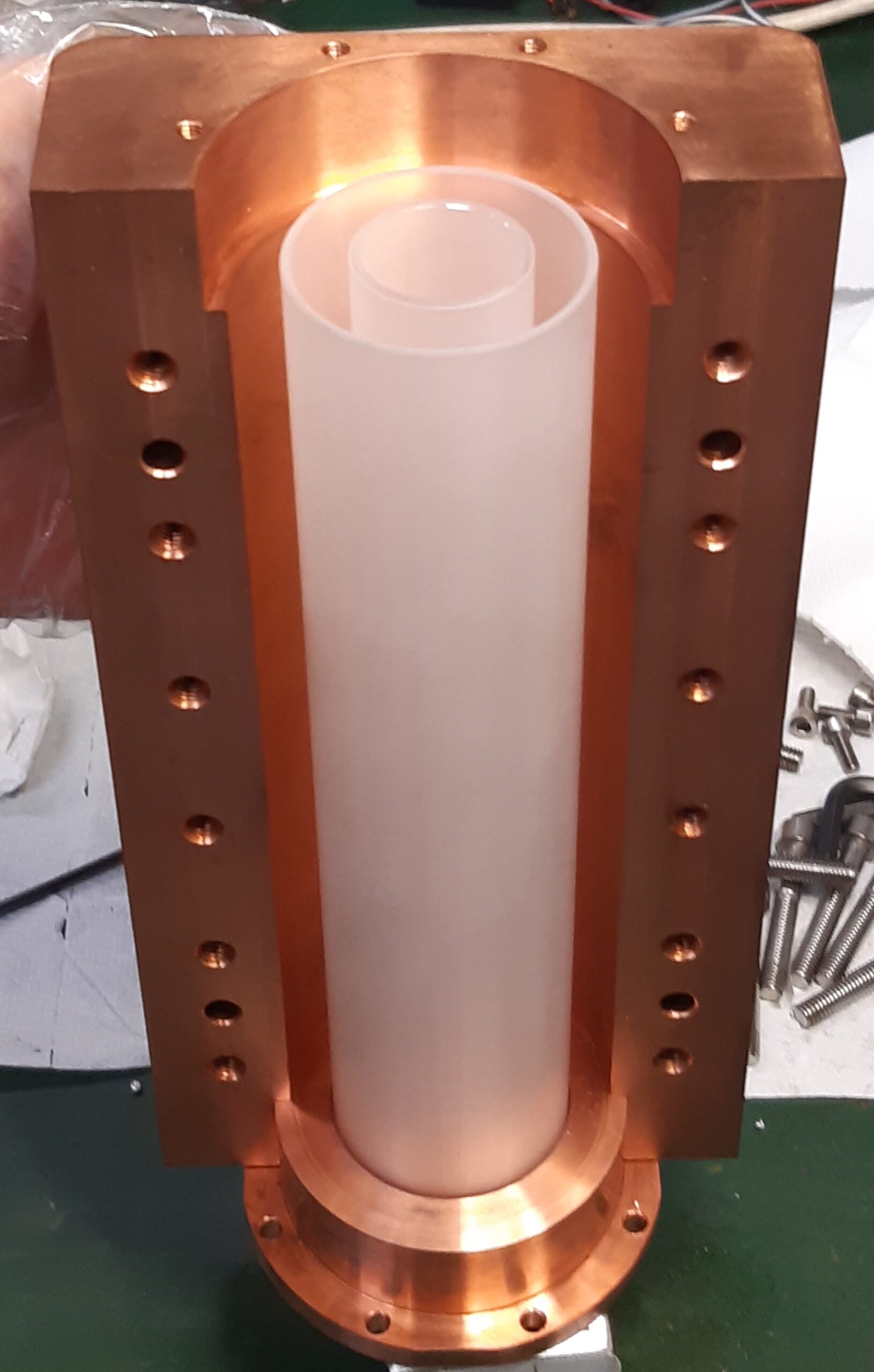 Fig. Partial assembly of the dielectric cavity with the sapphire cylinders nested in the copper cavity.