Patrizia Azzi, researcher at the INFN Padova Division, has been selected for the project #100esperte: a project born to enhance the value of female competences in fields which are still regarded as male domains. 
Numerous studies about female presence in the field of information show in fact that women are only rarely consulted as experts by media, in particular when scientific and technical topics are discussed: in 82% of all cases it's men that explain and interpret the world for us (Global Media Monitoring Project 2015). 
The project "100 donne contro gli stereotipi" ("100 women against stereotypes") of the Osservatorio di Pavia and the Gi.U.Li.A. association, in collaboration with Fondazione Bracco and with the support of the Italian representation in the European Commission, came to life in 2016 with the aim to contribute to the creation of an equal society in which merit is the sole discriminator for career and visibility. 
Patrizia Azzi, researcher in particle physics and member of the CMS collaboration, participates in the project right from its start and her profile has been added to the online database of female experts in various scientific and technological fields, selected by a high profile committee. She says about the project: 
"In today's world I think it is of particular importance to give a voice to excellent science in the media, regardless of gender aspects. I fell in love right from its start with this original project that offers journalists an innovative "female" list of internationally renowned experts in the various disciplines. I am convinced that putting women with successful scientific careers on center stage is one of the best ways to pave the way for new generations of girls that might still be hesitant in focusing their studies on scientific subjects."
For the exhibition "Una vita da scienziata" ("Life as female scientist") Patrizia Azzi was also captured by the camera of the famous photographer Gerard Bruneau. From January 16 to June 30, 2019 the exhibition of the Fondazione Bracco invites its visitors to step into the private space of research and thought of female biologists, chemists, physicists, astrophysicists, pharmacologists, engineers, mathematicians, surgeons, psychologists, and computer scientists. The trait that all these female scientists have in common might actually be their way to approach research and life, with passion, enthusiasm and a grain of craziness. 
The exhibition is open for visitors from January 16 to June 30, 2019 in Milan at the CDI – Centro Diagnostico Italiano in Via Saint Bon 20, Milan.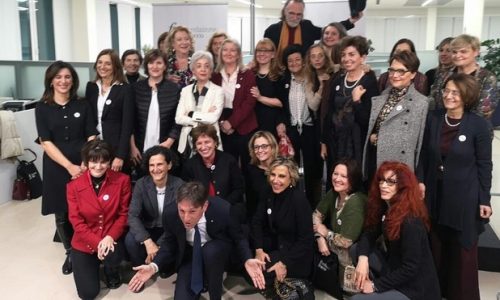 Some of the female experts of the #100esperte project and the photographer Gerard Bruneau during the opening of the exhibition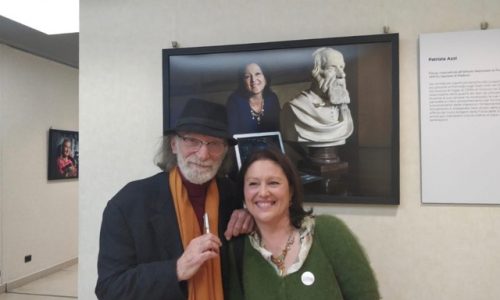 Patrizia Azzi and the photographer Gerard Bruneau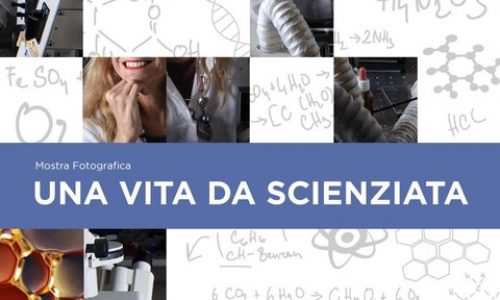 Poster of the exhibition "Una vita da scienziata"